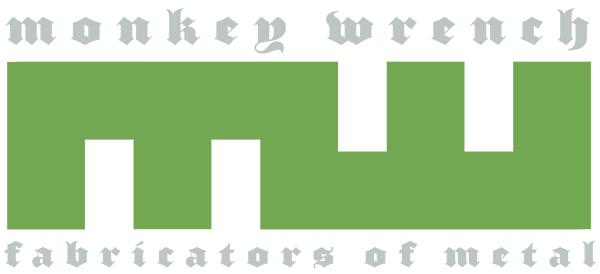 We are Monkey Wrench, an accomplished metal fabrication shop and welding studio on Bainbridge Island in Washington State.
We live and love metal. From large scale structural builds to artistically detailed small installations, we dive into every project with over 60+ years of combined expertise, enthusiasm, and creativity.
As a small and nimble cooperative studio, we have the unique ability to curate your project with an optimal team to ensure that the right people are in place on each job, minding every detail.
We take great pride in partnering with our clients and translating their vision into beautiful, functional objects we're sure they'll step back and smile at for years to come.
We specialize in bringing our customers' expectations into the industry standard, making their vision a reality.
10/10. No-BS quote with excellent quality at half the competitor's pricing for what I needed (powder coated coffee legs). Would highly recommend!